Reading Standards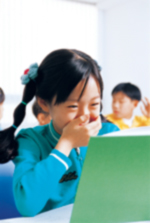 The teaching and remediation of reading has been an issue in education as long as there has been formal education. One could make an argument that most all formal learning begins with the written word. Schools, districts, states and even the federal government set standards for reading achievement in PK-12 public schools.
At present 48 states have adopted the new Common Core Standards for academic achievement with reading being one of these core standards. Schools and districts are now wrestling with which reading programs will help them meet these new standards.
Reading programs should be based on empirical research that clearly defines goals and outcomes. Far too often school/district curriculum committees select a reading program without reviewing the empirical data that supports specific learning outcome claims. A fundamental reading program, supported by research and implemented by a teacher trained to teach the program, generally yields the highest learning outcomes for students.
So, if you or your school/district are looking into which reading program would best meet students' needs it is strongly recommended that you choose a fundamental reading program based on scientifically-based research that specifically trains teachers to implement the program, evaluate its success and effectively assess student progress and learning outcomes.