Common Core Standards with a Differentiated Approach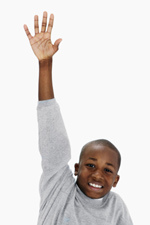 With 45 states and three territories having adopted Common Core Standards, most schools are working to incorporate these standards into classroom curriculum. To maximize learning for all students it is important that teachers are able to present content in a manner that gives all students a chance to learn and apply what they have learned. It is crucial that classroom educators use a differentiated approach when teaching to meet the learning needs of each individual student.
Teachers who have not been trained in a differentiated instruction model would be wise to take professional development coursework related to this essential component for development of an effective common core classroom.
VESi has two courses, "Why DI?: An Introduction to Differentiated Instruction" and "Try DI!: Planning & Preparing a Differentiated Instruction Program" that are efficient and effective in training educators to develop and employ a differentiated approach to teaching. You may view complete course syllabi at www.virtualeduc.com or call VESi (800-313-6744) for more information.