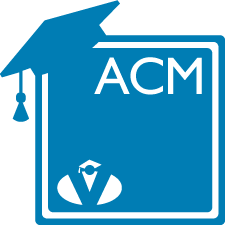 Advanced Classroom Management:
Children as Change Agents
Geared primarily for professionals (e.g., regular or special educators, instructional assistants, school psychologists, counselors) serving children and youths presenting behavior problems in the school or community, this course focuses on cognitive and cognitive-behavioral interventions (often lumped together under the rubric "social skills") with an emphasis on teaching students how to change and manage their own behavior. Since previous knowledge and understanding of traditional behavioral (operant) concepts and strategies is required, it is strongly recommended that you take an introductory behavior management course to learn the basic terms and concepts of behavior management prior to taking this advanced course.
I have taken a few other courses through VESi and this was the best one. Not only was the information awesome but I loved the way the instructor taught it. Other classes can be monotonous and formal. This instructor was funny and personable even online. I literally laughed out loud at his jokes a few times and it made me feel more in tune with what was going on. Like I was really in a classroom. Great job!

Tiffany B.
Recommended Courses
People who chose the above course also signed up for the below courses.