Resources for Teachers on the Web

Continuing Education for Teachers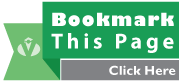 We have compiled a list of excellent informational resources on the web related to education. However, Virtual Education Software, inc. (VESi) is not responsible for the contents or reliability of any other websites to which we provide a link and do not necessarily endorse the views expressed within them.
Recertification

Need to know the requirements for maintaining/obtaining a teaching certificate? State-by-state Teacher Certification Requirements »

Federal

Federal Resources for Educational Excellence
U.S. Department of Education
No Child Left Behind

Organizations

Bill & Melinda Gates Foundation
Edutopia
Learning First Alliance
Mouse
RISE
Stand Up

Professional Associations

American Association of Colleges of Teacher Education (AACTE)
American Educational Research Association
American Federation of Teachers
American Library Association
Association of American Educators
National Association of State Directors of Teacher Education & Certification
National Board for Professional Teaching Standards
National Education Association

General Resources

TeachersContinuingEducation.com - Continuing Education Workshop,
Course, and Conference Listing for Teachers.
TeachersContinuingEducationUnits.com - Workshops, Courses, and
Conferences offering CEUs for Teachers.
TeachersProfessionalDevelopment.net - Professional Development
Workshop, Conference, and Course Directory.
TeachersProfessionalLearningUnits.com - PLU, Workshop, and
Conference Resource for GA Teachers.


If you know of a link we should add to this page to make an even better resource for teachers, please let us know!
Teacher Resources
Site Map