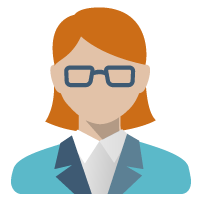 Tesimonials
Continuing Education Courses for Teachers
Virtual Education Software, inc. offers continuing education courses for educators online or via CD-Rom. These courses are available for a variety of types of credit including Continuing Education Units (CEUs), Professional Learning Units (PLUs), Professional Development Units (PDUs), Clock Hours, Undergraduate credit, or Graduate credit. With over 90 Colleges and Universities available, you can find an organization offering the type of credit that is right for your situation.
For more information, please call: 1-800-313-6744 between 8:00AM-5:00PM PST, Monday through Friday.
---
Testimonials
Educator Feedback on VESi Continuing Education Courses
This course, like all other VESi courses that I have taken, has been fabulous. I have really enjoyed the lessons and have gained many new ideas/insights that I will definitely take with me back to the classroom in the fall.
Learning Disabilities |
CSU, Dominguez Hills |
June, 2014
---
This course has been very enlightening and I have enjoyed it more than I first thought. The material presented makes a great deal of sense and has allowed me to focus on areas of my teaching which I feel need improving, but didn't know how. I am excited to go into my new school year with new strategies for my "toolbox".
Reading & Writing in Content Area |
University of Louisiana at Monroe |
June, 2014
---
Thank you very much for the time and effort put into this online class material. It was presented well and easy to understand. I will recommend this class to my coworkers. Thanks!
Harassment, Bullying and Cyber-Intimidation in Schools |
National University |
June, 2014
---
I appreciate these course offerings because I can complete the class no matter where I am in the world. It's easy to sign up and has university credit for the school I desire. The courses are structured well with enough information that is easy to understand. The topics I have chosen have been helpful in the work that I do.
Violence in Schools |
Ashland University |
June, 2014
---
This is the third VESi course I have taken. Again, it was another wonderful course; so very well written. The material was engaging and valuable. VESi offers excellent learning opportunities for busy working professionals!
Notre Dame of Maryland |
Autism & Asperger's Disorder |
May, 2014
---
I really enjoyed taking this course in this way! I've taken other online classes, and have not had the same pleasant experience. VESi employees were very helpful with my questions, the course itself was easy to navigate, and the work completed was relevant and interesting! I will definitely recommend VESi, and this course, to others.
Understanding Aggression |
Augustana College |
April, 2014
---
I enjoyed this course and am going to take another one to complete my certificate for my job. This course was easy to navigate and I will be letting anyone that I work with that may need to take some courses know that this was affordable as well as enjoyable.
Autism & Asperger's Disorder |
Concordia/NYSUT |
April, 2014
---
---
VESi: 1-800-313-6744
Please feel free to contact VESi if you have any additional questions about our course offerings.