Testimonials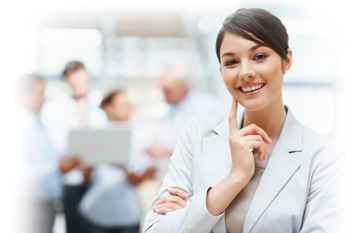 Virtual Education Software, inc. offers continuing education courses for educators online or via CD-Rom. These courses are available for a variety of types of credit including Continuing Education Units (CEUs), Professional Learning Units (PLUs), Professional Development Units (PDUs), Clock Hours, Undergraduate credit, or Graduate credit. With over 90 Colleges and Universities available, you can find an organization offering the type of credit that is right for your situation.
For more information, please call: 1-800-313-6744 between 8:00AM-5:00PM PST, Monday through Friday.
---
This course was valuable to me as an educator. It will change the way I teach.
Why DI? |
Quincy University |
August, 2014
---
This was my first online class and I met my current needs just perfectly! I loved learning in my own home and on my own schedule this summer. I often repeated the slides so I could process the information and take notes. As I was doing this, I realized that constant repeating is not an option with a live presentation. It allows me to renew my teaching certificate. I definitely would recommend the online VESi courses to my friends!
Understanding & Implementing Common Core Standards |
ESD 101 |
August, 2014
---
I truly enjoyed the format and content of this course. The materials were not only interesting but very applicable in the "real world." There were also excellent take-aways, things that I plan to be begin implementing in September. Thank you!
Behavior is Language |
Notre Dame of Maryland |
August, 2014
---
I greatly enjoy VESi courses. The information is presented in an interesting and engaging way. I always learn a lot when taking these courses. Thank you!
Understanding Aggression |
Notre Dame of Maryland |
August, 2014
---
Thank you for this information. I am going to teach in a school that has a very diverse population and I found this course to be very helpful.
Teaching Diversity |
Trine University |
August, 2014
---
I was very pleased with the information presented in the course and found it to be very beneficial; the knowledge I acquired from the course will help me to better serve students I provide academic/personal/social support services to in my current profession.
Drugs & Alcohol in Schools |
ESD 105 |
August, 2014
---
Great course. Very grounded in research and applicable to practice!
Try DI |
University of Wisconsin –Platteville |
August, 2014
---
I honestly can say that I learned a great deal from this course. I plan to share that knowledge that I gained with both my students and colleagues as the new school year approaches. I was very impressed with this course and curriculum and look forward to taking more courses in the future.
Traumatized Child |
Quincy University |
August, 2014
---
I really enjoyed the three courses and have gained a better understanding of RTI. Our school implements the PBIS and the administrator talks about TRI but I feel that most on the committee have no clue just what they are talking about. I now have a much better understanding. Thanks.
Reading Fundamentals 3 |
University of Louisiana Monroe |
July, 2014
---
This was the best course that I have taken in this format and through this organization. Thank you!
Why DI? |
St. Catherine U |
July, 2014
---
About VESi
Teacher Resources