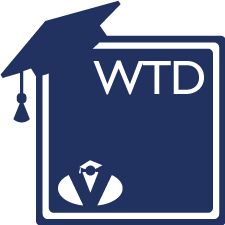 Try DI!:
Planning & Preparing a Differentiated Instruction Program
Try DI! is designed to provide you an opportunity to learn about an instructional framework, Differentiated Instruction (DI), aimed at creating supportive learning environments for diverse learning populations. Students will be presented a method for self-assessment of the extent to which their current instructional approach reflects the perspective, principles, and practices of the DI approach. The course reflects an approach that aligns the principles of DI with the practices of DI. The concept of a "theory of action" will also be provided within a DI context. The course has also been designed to introduce students to a range of strategies associated with a DI approach. Strategies included in this course have been selected on the basis that they are effective in the widest possible range of educational K-12 settings. This course follows Why DI?: An Introduction to Differentiated Instruction, which addressed the What, Why, and Who of a classroom that reflects a DI approach. The focus of Try DI!: Planning & Preparing a Differentiated Instruction Program is on the When, Where, and How of the DI approach.
This is the second course I have taken with this instructor, and they are two of the best courses I have taken through VESi. Professor Dahl has put together interesting, relevant courses that evoke deep reflection. I am motivated to better serve my students because of this course, and I have been given the tools to do so. The best part is that the ideas in the course can be applied tomorrow. Thank you!

Margaret D.
Recommended Courses
People who chose the above course also signed up for the below courses.