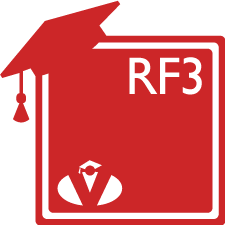 Reading Fundamentals #3:
The Elements of Effective Reading Instruction & Assessment
This course will focus on learning to read, reading to learn, and an introduction to reading assessment. As part of these key areas of reading instruction, the five elements of effective reading instruction will be highlighted, including definitions, implications for instruction, and future directions.

Note: It is recommended that the Reading Fundamentals courses be taken sequentially; however, it is not mandatory that all three courses be taken.
---
I really enjoyed the three courses and have gained a better understanding of RTI. Our school implements the PBIS and the administrator talks about TRI but I feel that most on the committee have no clue just what they are talking about. I now have a much better understanding. Thanks.

Regina D. | University of Louisiana Monroe