Old Dominion University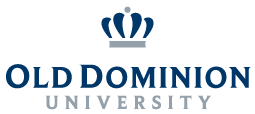 Old Dominion University
5115 Hampton Blvd.
Monarch Hall, Suite 2110
Norfolk, VA 23529
To Register: 1-800-313-6744
Telephone: (757) 683-5650

Register below for CEUs through Old Dominion University or call 1-800-313-6744 between 8:00AM-5:00PM PST, Monday through Friday.


You may also be interested in visiting Old Dominion University's Teacher Relicensure & Professional Development Courses website.
Please Note: School districts are required to make sure that their teachers are taking continuing education courses that fit with their areas of certification and teaching assignment. If a district allows a teacher to take the course, the Virginia Department of Education would support what the district approved. A Non-credit transcript for courses completed may be obtained from Old Dominion University's Office of the Registrar. Non-Credit Transcript Request Form.

| | | |
| --- | --- | --- |
| | | We recommend that you check with your school district and/or state licensing agency to verify that these course offerings will meet your district and/or state requirements for salary advancement and/or state certificate re-licensure. |
Course List
---