Weber State University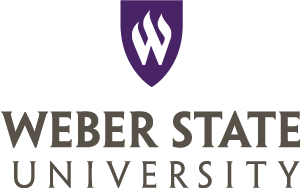 Weber State University
Teacher Education
1265 Village Drive
Ogden, UT 84408-4014
Telephone: 801-626-7881

To register for Non-Matriculated Academic Credit through Weber State University, please follow the directions below.


Weber State University is currently enrolling in the spring 2021 term. In order to be enrolled in the spring 2021 term, you must register no later than 3:00pm PST, April 14th, 2021. There is a five course maximum for the spring term.
Step 1: Pay $145 courseware fee below or call VESi at 1-800-313-6744 between 8:00AM-5:00PM PST, Monday through Friday.
Step 2: Click HERE to register with Weber State University and pay the university fees.
*VESi will charge just the $145 courseware fee per course. If you haven't registered through Weber State University, you must follow step 2 above.
You must have a minimum of a bachelor's degree to obtain credit.
| | | |
| --- | --- | --- |
| | | We recommend that you check with your school district and/or state licensing agency to verify that these course offerings will meet your district and/or state requirements for salary advancement and/or state certificate re-licensure. |
Course List
---