Chicago Public Schools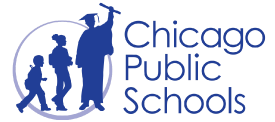 Chicago Public Schools
Professional Development Unit
320 N. Elizabeth - Room 305
Chicago, IL 60607
Telephone: (773) 553-6767

Register below for lane credits or ISBE clock hours through Chicago Public Schools or call 1-800-313-6744 between 8:00AM-5:00PM PST, Monday through Friday.


In order to enroll in courses through Chicago Public Schools, you must be employed by Chicago Public Schools.
You MUST also register for the course(s) through the CPS Learning Hub as well or else your Lane Credits/ISBE Clock Hours will not be issued. To locate the course(s) on the Learning Hub website, in the Search for Learning toolbar, enter the Class Code for your desired course (noted below with each course). If you experience issues or need assistance with the Learning Hub site and enrolling, you will need to contact the CPS Solutions team: 773-553-2778 or learninghub@cps.edu.
Please be aware - if Lane Changes are not included in the new contract, Lane Credits will go away. Chicago Public Schools is operating under the potential that Lane Credits will continue to be included, but want to advise that any courses you may take now for Lane Credits may not count toward Lane Change if it is removed from the contract. If you have any questions regarding this, please contact Chicago Public Schools.
You are limited to no more than nine (9) lane credits per Chicago Public Schools calendar year (July 1st through June 30th), per sponsoring organization.
You have 30 days from the date that VESi emails you your course link to be able to withdraw from a course (and you may not have progressed any farther than chapter one in the course).
| | | |
| --- | --- | --- |
| | | We recommend that you check with your school district and/or state licensing agency to verify that these course offerings will meet your district and/or state requirements for salary advancement and/or state certificate re-licensure. |
Lane Credits
---