Morningside University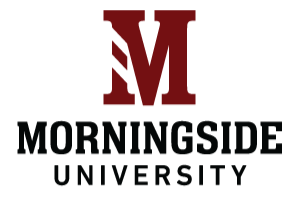 Morningside University
1501 Morningside Ave.
Sioux City, IA 51106
To Register: 1-800-313-6744
Telephone: (712) 274-5375
Toll Free: (800) 831-0806 x5375

Register below for graduate credit through Morningside University or call 1-800-313-6744 between 8:00AM-5:00PM PST, Monday through Friday.


You may also be able to use these graduate credits in a master's degree program at Morningside University. All students admitted to the Professional Educator master's degree program after November 1, 2014, will be able to apply no more than eight (8) graduate credits from all partners (AEA, LEA, and educational partners) to meet the Professional Teaching core requirements for their master's degree program. Please contact the Graduate Office at 800.831.0806, x.5375, to learn whether Morningside is authorized to offer a master's degree in your state.
Beginning January 1, 2019, the term in which course grades will appear on the Morningside University transcript will be based on the date upon which the course is completed, not the date on which you register. Please remember that there is a two-week minimum for course completion, so if you happen to complete and submit your course before the two-week minimum has elapsed, the course completion date will be the date on which your two-week minimum has been met.
- Courses completed January 1 - May 31 appear under Spring Term
- Courses completed June 1 - August 15 appear under Summer Term
- Courses completed August 16 - December 31 appear under Fall Term
Morningside University Refund Policy: Once registered via this site, you will not be able to withdraw from the course(s).
| | | |
| --- | --- | --- |
| | | We recommend that you check with your school district and/or state licensing agency to verify that these course offerings will meet your district and/or state requirements for salary advancement and/or state certificate re-licensure. |
Course List
---